Hair Blog - Beautifully Gorgeous
Choosing The Right Hair Colour For Your Skin Tone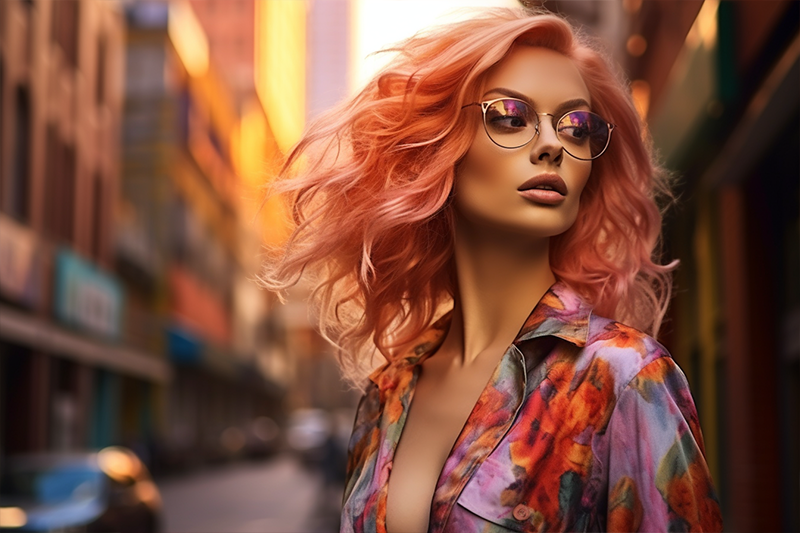 Choosing the Right Hair Colour for Your Skin Tone: A Comprehensive Guide
Are you considering a new hair colour but feel overwhelmed by the sea of available choices? You're not alone! One of the key aspects to consider before you take the plunge is your skin tone. Different hair colours can drastically alter your appearance, enhancing certain features and even influencing the perception of your skin's undertones. But fear not, we have compiled a comprehensive guide to help you navigate this exciting journey.
Understanding Your Skin Tone
First things first, we need to establish what skin tone is. Skin tone is the natural color of your skin which can range from fair to deep. The skin's undertone, which can be cool, warm, or neutral, is different and stays the same regardless of exposure to the sun.
Cool undertones are typically characterized by hints of blue, pink, or red.

Warm undertones lean more towards peachy, yellow, or golden hues.

Neutral undertones are a mix of both cool and warm hues.
It's important to distinguish between your skin tone and your undertone as they both play significant roles in choosing the right hair colour.
Matching Hair Colour with Skin Tone
Fair Skin Tones: Fair-skinned individuals can experiment with a wide array of colors. If you have cool undertones, ashy blondes, browns, and reds can look fabulous on you. If you have warm undertones, go for honey blonde, golden brown, or coppery red.
Medium Skin Tones: For those with a medium skin tone and cool undertones, consider trying cooler versions of brown, such as mocha or chestnut. If you have warm undertones, you might want to try warmer shades like caramel or honey.
Deep Skin Tones: If you have deep skin and cool undertones, blue-black, espresso, and deep violet will be your best bets. Warmer undertones in deep skin look stunning with copper, warm reds, and golden browns.
Rules are Not Set in Stone
While the guide above is a good starting point, remember that these aren't strict rules. The most important thing is that you feel confident and happy with your hair colour. Sometimes, the best looks come from bending the rules!
Care for Colour-Treated Hair
Once you've found your perfect shade, it's crucial to maintain its vibrancy and keep your hair healthy. Always use hair care products specifically designed for colour-treated hair. Regularly nourishing your hair with deep conditioning treatments will also help preserve the colour and maintain hair health.
Choosing a new hair colour should be a fun and exciting process. We hope this guide provides some clarity in your quest to find the perfect hair colour for your skin tone. And remember, our professional stylists at Beautifully Gorgeous Hair & Beauty are always here to provide advice and deliver stunning results tailored to you.
Happy colouring!